#28 Relaunching Brands with a Cultural lens
And the biggest strategy challenge that is often overlooked.
Hi, I'm Florencia Lujani and this is a new edition of Cultural Patterns, a newsletter on brands, culture and strategy. My posting schedule is a bit random at the moment, so if this is the first email you receive from me, welcome! Feel free to reply to this email and get in touch, I'm keen to hear your thoughts. Florencia x
---
In the past six months, I've been working with three different brands who are ready and fired up to start investing in advertising again after years of silence.
I love this kind of brief. It comes with many different challenges (loss of market share, low product distribution, outdated brand perceptions, price erosion, etc) but creatively it's incredibly stimulating, a real shot at creating the next "evolution" of a brand that will hopefully guide it for a few years.
All comebacks need a saviour, so turning the ad machine on is usually the initiative of a newly appointed Brand Manager who has the courage to revitalise the brand or even reposition it with a fresh perspective. In that process, clients are reviewing price, distribution, product and promotion strategies and making decisions. While this is happening, sometimes a problem arises: the very people who we're trying to persuade (and who the brand is for) slowly start to fade away from the picture, getting replaced with jargon that reduces them to 'consumers' who seem to exist in a vacuum, stripped away from the culture they inhabit. This usually happens without anyone noticing, which actually makes it one of the biggest challenges I've got when working on this type of brief.
Brands are a culturally-infused way of arranging the world, and yet their cultural dimension rarely appears as a consideration in marketing plans, because it defies psychological and economic approaches used to measure brand and business KPIs. This is why many brands think that advertising can "pick it up where it left off" as if the cultural context had stayed intact and unchanged since the last piece of advertising ran. But failing to understand the bigger picture in just as much detail as the brand's category is a shortcoming that can have implications across the whole business.
My favourite case study of a successful brand relaunch that understood culture as much as the category and the consumer is Barbie's "Imagine the possibilities" campaign by BBDO New York from 2015. (full case study on WARC)
The toy market experienced a sharp decline and Barbie was shrinking alongside it, hitting three consecutive years of declining sales amidst intense competition from Disney in 2015.
Barbie had always represented a reflection of culture, but it had been politicised, commercialised, and came to symbolise outdated gender roles and body image expectations. Effectively, the sales decline was linked to an outdated cultural narrative that hindered the brand's commercial potential. It would've been impossible to get to the creative idea that BBDO arrived to without identifying this cultural issue.
BBDO didn't have to completely change the brand, what they did was marry the brand's essence as established by its creator with the current cultural context for renewed relevance for their target audience. With "Imagine the possibilities" they showed that playing with Barbie is so much more than just make-believe; it's the time when a little girl tries on all of the possibilities of who she can become.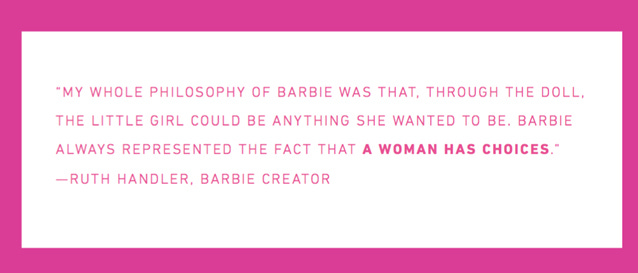 Of course, the campaign was a success, and at the end of 2015 Barbie sales were up +15% (a huge reversal from -12% at the end of Q4 2014) and saw the first increase in worldwide sales since the third quarter of 2013. (again, data from WARC case study)
Barbie, like every other brand in the world, is a cultural form with a specific way of interpreting and organising the world. This is the aspect that is frequently overlooked in relaunch strategies: every brand carries meaning and is a device that structures thought and experience in small or big, conscious or unconscious ways (and this applies to all brands, not only iconic ones like Barbie).
The market is a proxy for cultural changes, so cultural insights that can impact price, distribution and product, as well as comms, should be a key factor on every brief. As a process for clients and agencies, starting advertising again after years of silence should highlight that brands are evolving narratives that rely on collective meaning creation, impossible to remove from its context.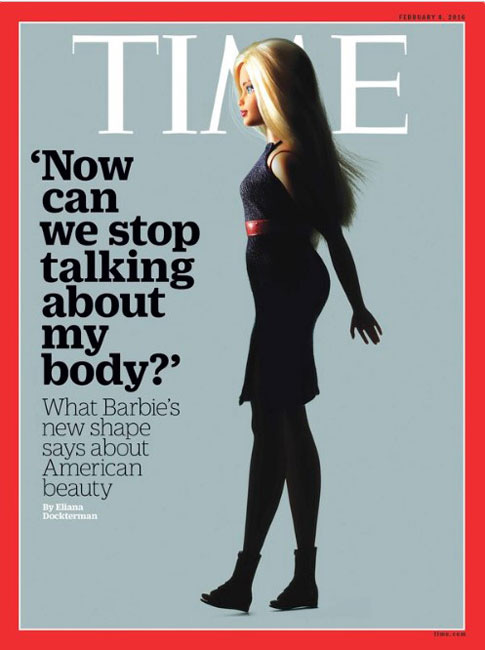 ---
Thank you for reading, hope you enjoyed today's edition and would love to hear your experiences with brand relaunches. Feel free to reach out by email or on Twitter / Linkedin :)
If this the first email you've received from me, here are some other articles you might like:
#27 Three Takeaways from Burberry's new Social Store
#26 Building Global Brands, One Market at a Time
#18 How to Identify Cultural Patterns and Improve your Strategic Thinking
See you next time.
Florencia x